GRACE UNITED METHODIST CHURCH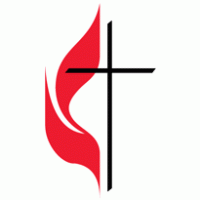 To inquire about any of our events or services, please feel free to contact our office by phone or email.
Services are held in the main Church:

Sunday Morning services are at 9:00 AM
Any additional services will be announced on our notice board and on our website.
Worship Service – 9 am
The Sacrament of Holy Communion is served on the first Sunday of each month
Note: Pastor Juancho most of the time follows the lectionary in his sermons. The Lectionary is a three-year cycle of Biblical readings designed to cover most of the Scriptures. Everyone is welcome to use for personal devotions the lectionary readings listed herein.
August 7 - 12th Sunday in the Season of Pentecost
Lessons: Isaiah 1:1, 10-20; Psalm 50:1-8, 22-23; Hebrews 11:1-3, 8-16; Luke 12:32-40
Sermon: "When Worship is a Waste"
August 14 - 13th Sunday after Pentecost
Lessons: Isaiah 5:1-7; Psalm 80:1-2, 8-19; Hebrews 11:29-12:2; Luke 12:49-56
Sermon: "The Faith of God's Faithful"
August 21 - 14th Sunday After Pentecost
Lessons: Jeremiah 1:4-10; Psalm 71:1-6; Hebrews 12:18-29; Luke 13:10-17
Sermons: "God's Young Ones"
August 28 - 15th Sunday After Pentecost
Lessons: Jeremiah 2:4-13; Psalm 81:1, 10-16; Hebrews 13:1-8, 15-16; Luke 14:1, 7-14
Sermon: "Angels Among Us"
Worship Service in August 2016